Faculty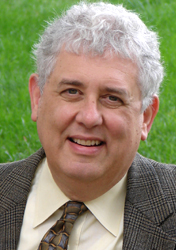 Weinstein's scholarly interests lie at the intersection of law and financial economics. He teaches corporate finance at USC Gould School of Law and is an associate professor of finance and business economics in the USC Marshall School of Business.
Weinstein has written on the informational efficiency of corporate bond markets, the econometrics of testing asset pricing models, the application of option pricing theory to corporate bonds, the economics of contracting in the motion picture industry, and the value of limited liability. His publications include "Limited Liability in California 1928-1932: It's the Lawyers" (American Law and Economics Review, 2005), "Share Price Changes and the Arrival of Limited Liability in California" (Journal of Legal Studies, 2003) and "The Appraisal Remedy and Merger Premiums" (with Paul Mahoney, American Law and Economics Review, 1999).
Weinstein holds a BS, MBA and PhD from the University of Chicago and an MSIA from Carnegie-Mellon University. He joined USC in 1982; previously, he taught at the State University of New York at Buffalo, Columbia University and New York University. He also has taught at the UCLA and was a summer fellow at the University of British Columbia. He is a member of the American Finance Association, the American Economics Association, the American Law and Economics Association, the Western Finance Association and the Society for Financial Studies, for which he has served as secretary/treasurer since 1986.
FACULTY IN THE NEWS
CNBC
March 20, 2018
Re: Jean Reisz
Jean Reisz was interviewed whether the city of Los Alamitos opting out of California's sanctuary state law serves as evidence that the law is in violation of federal law. "Whether or not Los Alamitos opted out, that's not evidence that these laws are in violation of federal law," said Reisz. "It's just showing the city isn't in support of it or doesn't want to follow it."
RECENT SCHOLARSHIP
Robert K. Rasmussen
January, 2018
"Puerto Rico and the Netherworld of Sovereign Debt Restructuring," Workshop, Duke Law School, Durham, NC.
Pauline Aranas
January, 2018
Pauline Aranas participated on a panel on "Effective Assessment: Measuring Your Law Library's Impact" at the Association of American Law School's Annual Meeting in San Diego, CA.
Pauline Aranas
January, 2018
Pauline Aranas concluded her year-year term on the Executive Committee of the Association of American Law School's Section on Law Libraries and Legal Information.