News
More Guns, Less Crime
Thursday, Feb 9, 2012
Author identifies violent crime drop when citizens carry guns
-By Andrew Call; photo by Maria Iacobo

John Lott, researcher, political commentator and author of his thrice edited book, More Guns Less Crime, spoke to law students recently at a talk sponsored by the USC Law Federalist society. Lott's lecture centered on the idea that the right to carry a firearm isn't merely a fundamental American right, but a surefire way to reduce murder rates and crime across the country.
John Lott
"People seem to think that whatever the laws are right now, that's the way that they've always been, and in fact that's often not the case," Lott said.
From 1925 to 1963 every single airline pilot in the U.S. was mandated to carry a loaded handgun during flights—a practice that may seem almost archaic in a post 9/11 era. However, Lott said, if one were to look through the respective CAB and FAA data, that not a single problem would be found regarding the issue, and on a handful of occasions, pilots were even able to fight crime aboard the flight themselves.
Lott emphasized a more crucial analysis of the sheer data as opposed to relying on lofty generalizations or fear-instilling hypotheticals as reason for implementing gun bands.
But just as more guns equal less crime, so too do fewer guns seem to generate more crime.
"There's only one year after the [1982 gun] ban goes in place where [Washington], D.C.'s murder rate was as low as it was prior to the ban going into effect; that was 1984. Every other year it was much higher and in some years multiple times higher than it was before the ban went into effect."
Lott also pointed out that Washington, D.C., after implementing its gun banning laws in 1982, saw its relative murder rate skyrocket to as high as number one or number two among major U.S. cities, and that there was no time prior to the ban that D.C. ranked anywhere near even the top four in the category.
He cited other locales— Chicago, Ireland, Jamaica, Wales, England—where the statistical implication of gun bans followed the same patterns in regard to murder rates.
But why do crime rates rise when gun bans are implemented and fall when they are disposed of? In other words, as Lott put it, who obeys gun-free zones?
"It turns out that it's law-abiding citizens who obey the law.," Lott said. "And you have to realize that one of the consequences of these bans is that it makes it relatively easier to commit these crimes as opposed to making it more difficult."
Lott likened the effects of gun bans on a threatened citizen to the notion of putting a sign in the front of a home advertising "gun free zone," thus giving potential criminals less to worry about if they were to break in.
In certain instances, Lott sees the inability to carry a firearm as downright unfair. Perhaps one of the most interesting and provocative issues Lott raised was the idea that gun rule abiders and mass murderers have an entirely disproportionate stake in the consequences of their actions. To threaten the Virginia Tech shooter, for instance, with, say, expulsion is vastly irrelevant in the mind of someone who is hostile and suicidal, Lott explained. But were a rational, law-abiding student to be caught carrying a weapon on campus, expulsion would drastically alter his life and serve as a real cost to his future.
After looking at physical maps, too, he points out that 3% of the nation's counties contain 70% of its murders. Lott sees it as time to empower the bulk of the country's population—the reasonable majority—and allow them the freedom to protect themselves as accorded by their Second Amendment rights.
RECENT NEWS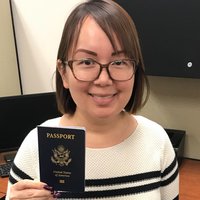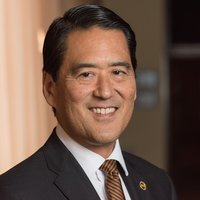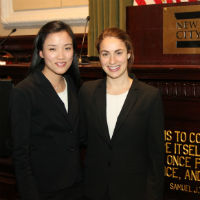 Dreams Fulfilled
February 14, 2018
Gould Students Take Second Place at the National Moot Court Finals in New York