News
Forthcoming book earns rave reviews
Thursday, Dec 22, 2011
Intersection of law and history sparks Dudziak's work
-By Maria Iacobo

Prof. Mary Dudziak's forthcoming book is earning rave reviews. Wartime: An Idea, Its History, Its Consequences examines the policies deployed during "wartime." Publishers Weekly says the book is "closely argued and clearly written, this is a scholarly work with popular appeal."
Mary Dudziak
Because war is seen as temporary, Americans have been willing to accept "exceptional [wartime] policies" that enhance presidential power while eroding civil liberties. But, what if "wartime" is in fact our "normal time?"
Dudziak, the Judge Edward J. and Ruey L. Guirado Professor of Law, History and Political Science, is a legal historian whose research focuses on international approaches to legal history in the 20th century and the impact of war on American democracy. She has written extensively about the impact of foreign affairs on civil rights policy during the Cold War and about other topics in 20th century American legal history.
In the Q&A below, first seen in the Summer 2011 USC Law Deliberations, Dudziak talks about the importance of history and its intersection with law.

What drew you to the intersection of law and history?
During my first-year constitutional law class when I was a student, I thought that, to understand what the impact of a Supreme Court case was, or why the Court decided an issue the way it did, I needed to go beyond the casebook. My professor (Robert Bork) was interested in a certain kind of history: "original intent," or the intent of the Constitution's framers. I thought we needed to set the cases within the political and cultural context of their times. To understand what equality meant in the civil rights era, or how security was conceptualized during the early years of the Cold War — these issues mattered in the cases, and to unpack them, I thought I needed a much deeper understanding of American history than I was going to get in law school

How would you characterize your scholarship now?
My work is part of a new approach to American history: the internationalization of American history. U.S. history used to be thought of as happening largely within U.S. borders. Now, scholars look for global connections even for "domestic" topics like civil rights. After writing Cold War Civil Rights, which explores the impact of foreign affairs on Cold War-era civil rights reform [a new edition was recently published by Princeton Univ. Press], I wanted to follow American law overseas. I focused on Thurgood Marshall, who served as an advisor to Kenyan nationalists during constitutional negotiations with the British government before independence. This was a highlight of Marshall's life, coming just as he was about to transition from his career as a civil rights lawyer to a judge, in 1961.

My current work aims to bring the world into American legal history in a different way, examining the persistent impact of military engagement and militarization on American law and politics during the 20th century. Legal scholars usually think of war's impact as episodic, as something that comes and goes. But my newest book problematizes the way we think about "wartime," and the idea that war is confined in discrete temporal boundaries. [War•Time: An Idea, Its History, Its Consequences, Oxford Univ. Press, Jan. 2012]

Are there areas of history you think are particularly rich for lawyers and/or law students?
I think all areas of history matter, and it's important to think across the categories. For my first book, I was curious about why Brown v. Board of Education was decided during the McCarthy era. That question led to archival research that helped me to see that questions of equality were tied in with U.S. national security during the early Cold War years.

How valuable do you find blogs as a forum for discussion?
Blogs are a great way to keep up with what is happening in your field. I created the Legal History Blog because I thought legal history needed a more dynamic presence on the web. And it's become a place for scholars around the world to check in to see who's writing what, what conferences are being held, what grants to apply for, etc.

Are there blogs that practicing attorneys would find useful or entertaining?
Lots of practicing attorneys follow my blog, or follow it on Twitter (@legalhistory)! I think everyone would want to follow a subject-area blog related to his or her practice. A few good ones are: Election Law Blog, Balkanization (mostly con law), Opinion Juris (international law), Feminist Law Professors, Tax Prof Blog, SCOTUS Blog (on the Supreme Court, more practice-oriented, with breaking Supreme Court news and analysis). USC Law Prof. David Cruz covers GLTB issues on Cruz Lines. Many other law prof blogs can be found at Law Blog Central.

Recent News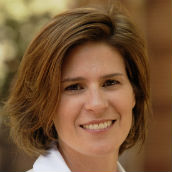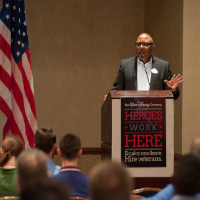 A Team Player
October 9, 2017
ESPN's Paul Richardson '90 will join Dean Guzman on Nov. 2