News
USC Law Holds U.S. Supreme Court Preview Tonight
Friday, Sep 30, 2011
Panelists will discuss and debate the upcoming Term

-By Gilien Silsby
The USC Gould School of Law will present the fourth annual "U.S. Supreme Court: A Preview," an event featuring legal scholars Michael McConnell and Jeffrey Fisher of Stanford Law School and Rebecca Brown of USC.
The program is co-sponsored by USC Law and the student chapters of the American Constitution Society and Federalist Society. Moderated by USC Provost Elizabeth Garrett, the symposium will take place on Oct. 3 at 5 p.m. at Town & Gown.
The panelists will discuss and debate the upcoming U.S. Supreme Court Term, which begins that day and look at the dynamics of the John Roberts court.
McConnell, Fisher and Brown will examine several cases on the 2011 docket, including immigration, criminal procedure, free speech and copyright cases. In addition, some important cases likely to make their way to the Supreme Court this Term will be discussed, including the constitutionality of the Affordable Care Act and California's Proposition 8, which eliminated the right of same-sex couples to marry.
"I feel very fortunate to have two such well-respected Supreme Court experts joining our panel this year, both of whom will be filing briefs and arguing before the court this Term," Brown said. "They will offer different perspectives as they come together to offer their insights on some of the most interesting issues coming before the Court, and to discuss the broader implications of the cases."
McConnell is a nationally respected constitutional law scholar and a leading authority on freedom of speech and religion. Before joining Stanford in 2009, he served as a judge on the U.S. Court of Appeals for the 10th Circuit. He has argued 12 cases in the U.S. Supreme Court and served as a clerk for U.S. Supreme Court Justice William J. Brennan.
Fisher is an authority on the Supreme Court practice and a nationally recognized expert on criminal procedure. As co-director of Stanford Law's Supreme Court Litigation Clinic, he has won several landmark cases. In 2006, the National Law Journal named Fisher one of the 100 most influential lawyers in America. He served as a clerk for U.S. Supreme Court Justice John Paul Stevens.
Brown is a constitutional theorist who focuses on judicial review and its relationship to individual liberty under the U.S. Constitution. She clerked for U.S. Supreme Court Justice Thurgood Marshall and U.S. Court of Appeals Chief Judge Spottswood W. Robinson III.
Garrett, professor of law, political science and public policy, is a leading authority on the legislative process, direct democracy, the federal budget process, the study of democratic institutions, statutory interpretation and tax policy.
USC Gould School of Law, a State Bar of California-approved MCLE provider, certifies that this activity qualifies for a minimum continuing legal education credit in the amount of 2 hours.
To RSVP, email events@law.usc.edu or call (213) 740-3841.
Recent News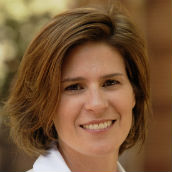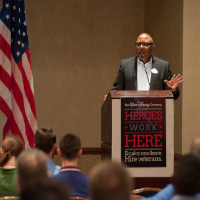 A Team Player
October 9, 2017
ESPN's Paul Richardson '90 will join Dean Guzman on Nov. 2