News
Studying law abroad
Friday, Sep 9, 2011
-By Kelsey Schreiberg

Four exchange programs offer overseas opportunities to USC Law students
Anne Marlenga
New study abroad opportunities for USC Law students were outlined for 2Ls at a lunchtime information session this week. Debbie Call, Associate Dean of Graduate & International Programs, and Anne Marlenga, Assistant Director of Graduate & International Programs, discussed the programs and explained the application process to interested students.
USC Law offers four programs of study: the University of Hong Kong, Bocconi University in Milan, Italy, University Jean Moulin Lyon 3 in Lyon, France and Bond University in Queensland, Australia. All four programs are available for students to study for one full semester. Students can take a variety of legal courses during either their fall or spring semesters of their 2L year or fall semester of their 3L year.

"Our exchange program with the University of Hong Kong is the oldest program we have at USC Law," Marlenga said.
Hong Kong
This fall is the first semester of programs with Bocconi, Jean Moulin Lyon 3, and Bond. Bocconi is well known for its business courses; University Jean Moulin Lyon offers a prominently international, comparative, and EU focused courses; and at Bond, students are engaged in small classes where half of all students are international.
As an increasing number of students are interested in studying abroad, USC Law continues to explore new international opportunities.
A maximum of four students per year or two per semester are able to participate in each of the four semester exchange programs. Students pay tuition to USC Law as normal, though Marlenga suggests students budget an extra $2,000-3,000 per month for housing, books, and travel.
Lyon, France
Prior to applying, students are recommended to review potential course lists and study abroad policies on the MyLaw Portal. The study abroad application is now available online on the MyLaw Portal. A resume, one letter of recommendation and a brief essay are required.
Applications are due by September 12th, 2011for the spring 2012 programs and by February 6th, 2012 for the fall 2012 programs.

For more information on USC Law study abroad programs, visit www.usc.edu/law/studyabroad. If students have questions regarding the programs, advisors are available in USC Law-Room 105 or by email at studyabroad@law.usc.edu.
Recent News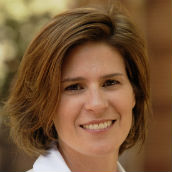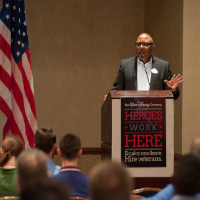 A Team Player
October 9, 2017
ESPN's Paul Richardson '90 will join Dean Guzman on Nov. 2