News
Legal aid in Louisiana
Wednesday, May 5, 2010
55 students make annual public service trip to New Orleans

-By Lori Craig

With the end of the school year in sight, members of Legal Aid Alternative Breaks (LAAB) got together recently to share highlights from their recent trip to New Orleans.


Ian Magladry '12, who will be president of LAAB next school year, shared a photo slideshow and recapped the activities of the 55 USC Law students who participated in the spring break trip. Joined by the Acting Director of the Office of Public Service, Malissa Barnwell, the students traveled to New Orleans to work with six agencies in desperate need of assistance: the New Orleans City Attorney's Office; Juvenile Regional Services (JRS), formed in the aftermath of Hurricane Katrina to provide legal assistance to juveniles; the New Orleans Redevelopment Authority; Orleans Public Defenders; the Louisiana Justice Institute; and the Sierra Club.

"I have not only fond memories but a feeling of excitement about next year and the opportunity to go back and help a city that needs to be continuously worked with," Magladry said. "One of the things we realized this year when we went to New Orleans was that, while Katrina is five years past, the city still needs help. It's shifting from a post-disaster zone to a city that is in need of assistance, particularly from law students."

Aysha Pamucku '11 and seven other 1Ls and 2Ls volunteered with Orleans Public Defenders, where they committed five full work days, 8 a.m. to 6 p.m., and took on substantive legal work. The office is "absolutely overburdened and understaffed," she said.

Homes and schools in the Ninth Ward, the low-income neighborhood hardest hit by Katrina, remain boarded up, signs that some residents still haven't returned and funds to rebuild are lacking.


At one of those schools – George Washington Carver High School – a fraction of the former student body attends classes in temporary trailers as their permanent building sits in a shambles nearby. A dozen USC Law students visited the school and gave the students advice on applying to and affording college – seemingly unobtainable accomplishments to most of them.

"It seems to these kids that there's no way out, no way up, and we were able to tell them, 'We'll work together, we'll be here for you guys,'" said Ryan Estes '12. He encouraged the students to stay in touch via e-mail, but the students said they do not have access to computers. "I think it's important for us to go back every year to give them hope, to let them know there's more available to them than what they see every day."

LAAB President Scott Shannon '11, who went on last year's trip as a 1L, praised the experience for reinvigorating students' interest in law school.

"The opportunity to give back served as a much needed reminder of why many of us decided to attend law school in the first place," Shannon said. "Such perspective is often lost during the long, hard days of 1L year.

"It also does a lot for the camaraderie among students; it brings a very eclectic group of students together into a tight-knit unit."


This year, LAAB members funded the trip themselves, raising money to cover travel expenses through a poker night fundraiser, T-shirt sales, a bake sale, a bowling night, a trivia night, and individual solicitations. They also received some funding from the Student Bar Association and the Graduate and Professional Student Senate.

LAAB also goes to work during winter break, although they stay a bit closer to home. Their most recent winter trip was to the United States-Mexico border; read more here.
-Photos courtesy of LAAB

Recent News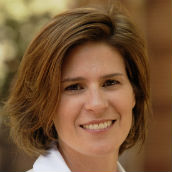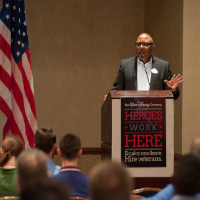 A Team Player
October 9, 2017
ESPN's Paul Richardson '90 will join Dean Guzman on Nov. 2