News
Top Scholar Joins USC
Wednesday, Dec 9, 2009

Mathew McCubbins to share appointments at Law, USC Marshall School of Business and USC College
- By Gilien Silsby
The University of Southern California (USC) has recruited Mathew D. McCubbins, a nationally recognized interdisciplinary scholar at the University of California, San Diego, to join the faculty this January as a Provost Professor.
McCubbins will share appointments in the USC Marshall School of Business, USC Gould School of Law and USC College of Letters, Arts & Sciences. McCubbins has been a Visiting Professor of Law at USC since 2006 and is co-director of the USC-Caltech Center for the Study of Law and Politics.
"Mat McCubbins is a truly interdisciplinary scholar who has made seminal contributions in several fields," said USC Provost C. L. Max Nikias. "Having a scholar of his stature join our faculty increases the university's prominence and adds breadth to our innovative research."
McCubbins is a distinguished professor in political science at UC San Diego, where he holds the Chancellor's Associates Endowed Chair. He is a foundational figure in the study of government regulatory agencies, the organization and behavior of legislatures, and the use and abuse of the popular initiative. Further, he has made important contributions to understanding communication in organizations and he is regarded as one of the founders of the Positive Political Theory of the Law.

"Mat's addition to the USC Marshall faculty gives us one of the world's leading experts on regulatory agencies and the political economy of government, which are increasingly important for business and the economy," said USC Marshall Dean James G. Ellis. "We are particularly pleased that he joins the faculty during this historic moment in the global economy, and within the crucial intersection of business and government. We welcome Mat McCubbins into the Trojan Family."
McCubbins is not only a well-known scholar, but also a highly respected teacher. He earned the Chancellor's Associates Award for Excellence in Graduate Teaching in 2008, which is given annually to one member of UC San Diego's 3,300 faculty. At USC, he will spearhead an effort to create an innovative new Ph.D. program that involves political economy, economics, law, and cognitive and computational science.
McCubbins is a highly sought-after dissertation advisor and has mentored many students who have gone on to prominent careers. He has also supervised 20 undergraduate honors theses, most of which won departmental thesis prizes.
"Mat embodies the aspiration of the University of Southern California," said USC Law Dean Robert K. Rasmussen. "He has made important contributions across a number of areas. The fact that he received appointments in the Marshall School of Business, the College and the Gould School of Law is testimony to the fact that he is viewed as one of the nation's leading scholars in business schools, political science departments and law schools. In the law, Mat's work on statutory interpretation and law and politics is required reading for any serious scholar in the field. We are a better law school, and a better university, with Mat as part of our intellectual community."
"Mat McCubbins is one of the great social scientists of our generation," said Howard Gillman, Dean of the College of Letters, Arts & Sciences. "He's also an institution-builder. He will have an enormous impact across the university, but I am especially excited that the College community will benefit from his leadership in fields such as political science, economics, and cognitive science."

McCubbins holds a Ph.D. from the California Institute of Technology and is an elected fellow of the American Academy of Arts & Sciences and a former fellow at the Center for Advanced Study in the Behavioral Sciences.
He is the co-author of six books, editor or co-editor of eight additional books and the author or co-author of nearly 100 scholarly articles. (He has published under the nom de plume of McNollgast with his co-authors and CSLP scholars Roger Noll and Barry Weingast.)
McCubbins has delivered papers at more than 33 invited seminars or conference panels in the past four years in fields including political science, economics, neuroscience, philosophy, public policy and law.
McCubbins' research has been published in political science, economics, law, policy and biology journals, with seminal contributions on the regulation of administrative agencies, political organization and communication in organizations. His work has been cited more than 4,000 times, according to the Social Science Citation Index, and another 1,300 times in law journals. He is also cited about 8,000 times in Google Scholar. He has been a principal or co-principal investigator on nearly $3 million in grants and senior personnel on more than $10 million, with the latest grants coming from network science in the engineering division of the National Science Foundation. He is already working with computer scientists at USC on further grant applications.
He also served as a co-editor of the Journal of Law, Economics & Organization (Oxford University Press) for eight years. He currently serves on the board of the Society for Empirical Legal Studies, as co-editor of the Journal of Legal Analysis, published by Harvard Law School, and as co-network director for the Political Science Network within the Social Science Research Network.

Recent News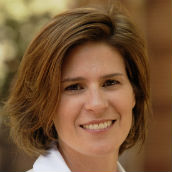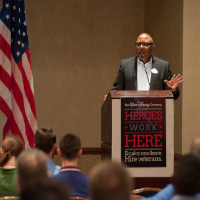 A Team Player
October 9, 2017
ESPN's Paul Richardson '90 will join Dean Guzman on Nov. 2